Individual Impulse! albums re-released in Japan

Read the original blog post
June 20, 2012
9:38 pm

Olivier Bruchez
Switzerland
Forum Posts: 266
Member Since:
August 18, 2008

Offline

June 21, 2012
10:09 am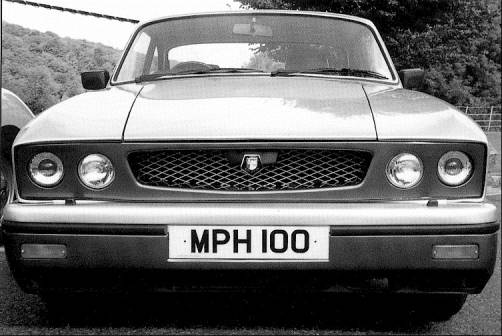 Jonny J Jonson
Gloucestershire, England
Forum Posts: 23
Member Since:
February 13, 2010

Offline
Olivier, many thanks for this!
It's great news because Death and The Flower, Back Hand, Byablue and Bop-Be are so hard to find, mostly because they are Japanese import issues.  I recommend that any curious Jarrett fans buy as soon as possible, before the prices go crazy again!  Import copies are often very, very expensive.  I have seen traders charging three-figure sums for Japanese editions!
Good news; international-issues of Fort Yawuh and Treasure Island are readily available, courtesey of the international jazz label Verve Music, so there is no need to buy the Japanese editions.  The former album has been around since 1999 and the latter was reissued in 2009.  I have both and I recommend them highly.
Mysteries and Shades were reissued internationally last year (on one CD, as part of the Impulse 2-on-1 range).  I recommend this edition.  It is very cheap and because the two albums were born out of the same recording sessions, it makes sense to pair them.  They complement one another perfectly.
PS: I am now excitedly awaiting Sleeper!  And here's hoping that the Jarrett films Solo: Tribute and Last Solo might be issued in PAL form...!  Maybe ECM Records can help with that?  Another 2xDVD set, please?


Most Users Ever Online: 142
Currently Online:
4 Guest(s)
Currently Browsing this Page:
1 Guest(s)
Top Posters:
Jonny J Jonson: 23
Squishy: 17
bonsaitreehugger: 7
jazzyjuan: 6
alanrew: 6
KJBerlin09: 6
Member Stats:
Guest Posters: 0
Members: 895
Moderators: 1
Admins: 1
Forum Stats:
Groups: 3
Forums: 6
Topics: 245
Posts: 494
Newest Members:
tramonto17, vylechitde, bravedog, mike chan, lucy8vtt, Arts Festival Dunedin
Moderators: Olivier Bruchez: 266
Administrators: Olivier Bruchez: 266