According to an article on HMV & Books (in Japanese), ECM will release J.S. Bach: The Well-Tempered Clavier, Book I in May 2019. This is a live recording of BWV 846-869, recorded on March 7, 1987 at the Troy Savings Bank Music Hall in New York, not to be confused with Das wohltemperierte Klavier, Buch I, a studio recording released in 1988.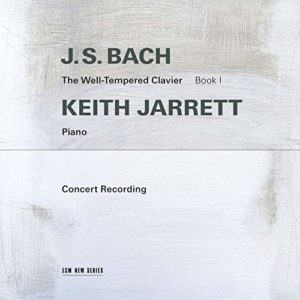 HMV lists the album with a release date of May 20, 2019. A UHQCD (Ultimate High Quality Compact Disc) version of the album will be released in Japan on June 19, 2019. It will consist of 2 CDs, each with 24 preludes and fugues (BWV 846-857 on CD 1 and BWV 858-869 on CD2).
Thanks to "tgwhrk" for the information.

Join the forum discussion on this post